8 of the Best Audiobooks from the First Quarter of 2023
Listen your way into some of the best audiobooks from the beginning of 2023. It's off to a bang!
In the winter, I love to sit in front of the fireplace show on Netflix and cuddle up with a good audiobook. I sip warm tea while listening to something like Wintering: The Power of Rest and Retreat in Difficult Times by Katherine May, narrated by Rebecca Lee. Lee's soothing voice with May's comforting words is just the ticket for seasonal blues. Sometimes, though, I want a story to whisk me away to the polar north, like the full cast performance of Philip Pullman's The Golden Compass. While other times I want to listen to an audiobook set on an island, like The Mermaid of Black Conch by Monique Roffey, narrated by Ben Onwukue and Vivienne Acheampong, to remind me of warmer days.
From nail-biting thrillers to tell-all memoirs, 2023 has already proved an incredible year for audiobooks. But with so many excellent titles published just in the first three months of the year, how does anyone know where to start? I'm here for you! I've collected some of the best audiobooks out of the first quarter of this year so you can find the perfect audiobook for you, whatever your taste. So without further ado, let's jump into some of the best audiobooks from Q1 of 2023.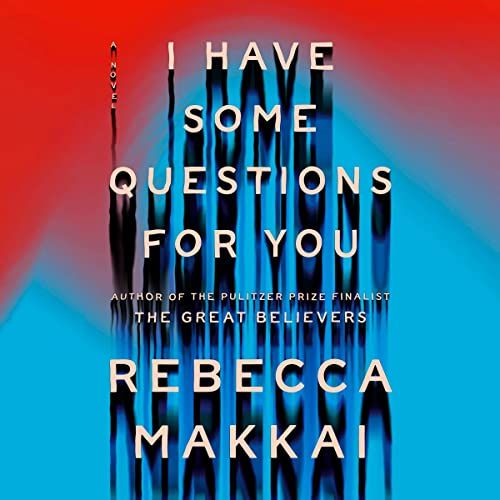 I have never listened to a book performed by Julia Whelan that I didn't like. So when I heard she was performing Rebecca Makkai's latest novel, I dropped everything to listen. I Have Some Questions for You centers on Bodie, a fortysomething podcaster who returned to her private high school to teach a couple of classes as an alumna. But when she arrives, details about a girl killed on campus begin to resurface, making her begin to question everything she thought she knew about the murder she thought she had put behind her. Whelan captures Bodie's voice perfectly, evoking a sense of mystery and suspense throughout the whole novel.
The Climate Book: The Facts and the Solutions by Greta Thunberg, Narrated by Amelia Stubberfield, Greta Thunberg, Nicholas Khan, and Olivia Forrest
As a climate activist, Greta Thunberg has spent much of her young life traveling around the world giving speeches and calling world leaders to make substantive changes to save the planet from climate change. With The Climate Book, she has pulled together research around the severe effects of climate change and provides possible solutions. She challenges listeners to do their part on an everyday level and to ask their representatives to support climate change bills in government. Thunberg's writing is very accessible, and her performance echoes much of her work as a public speaker, giving clear and precise diction.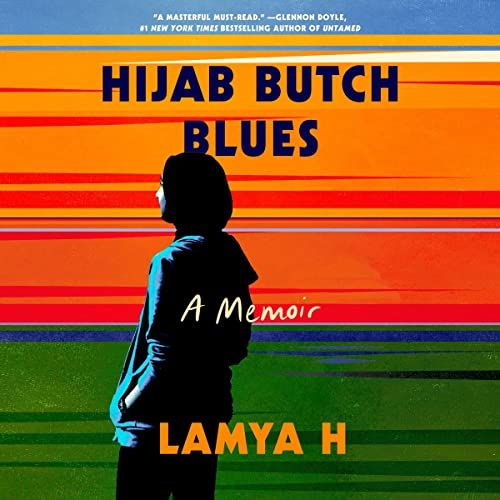 Hijab Butch Blues by Lamya H, Narrated by Ashraf Shirazi
As a teenager, Lamya realizes she's gay. Eventually, she leaves the middle eastern country she grew up in and moves to the United States for college. There she begins to make a life for herself as a Muslim queer person who wears a hijab. Ashraf Shirazi's performance creates such intimacy between Lamya's narration and listeners. Shirazi's narration draws listeners in, and after each decision in the present or memory from her past, Lamya's emotions are front and center.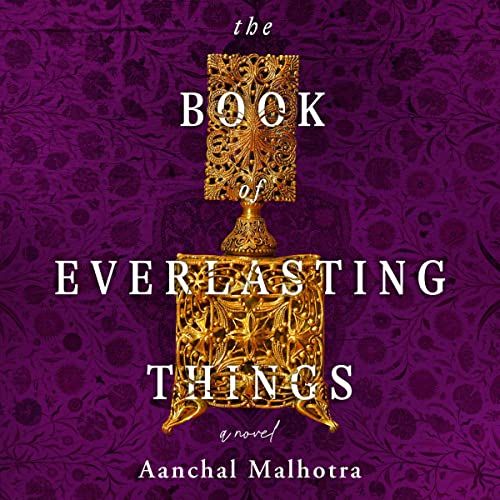 This sweeping epic centers around the partition of India and Pakistan, following generations of two families over the decades. In 1938, Samir, a Hundu boy, falls in love with Firdaus, a Muslim girl. In their hometown of Lahore, their parents are more open minded about their relationship, but their communities are becoming more and more hostile towards one another. Deepti Gupta performs Samir and Firdaus' love story over the decades, creating a lush and vibrant atmosphere, perfect for this epic tale.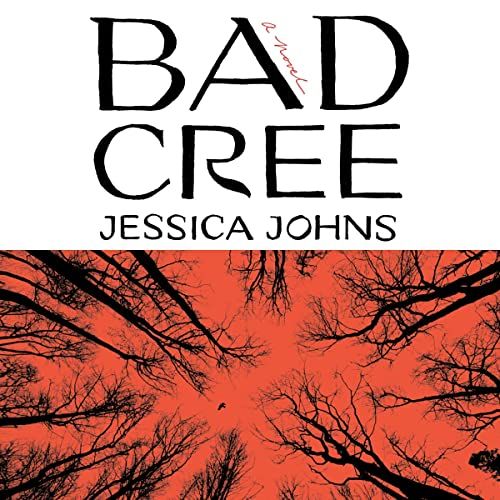 Bad Cree by Jessica Johns, Narrated by Tanis Parenteau 
Tanis Parenteau brilliantly performs this debut novel that is one part horror and one part family story. It begins when one morning Mackenzie wakes up from a nightmare with a dead crow's head in her hands. She decides to go home and consult with the elders in her community to try to figure out why these dreams keep haunting her. This decision sets off a series of events that will force Mackenzie to confront the grief she's been carrying for far too long.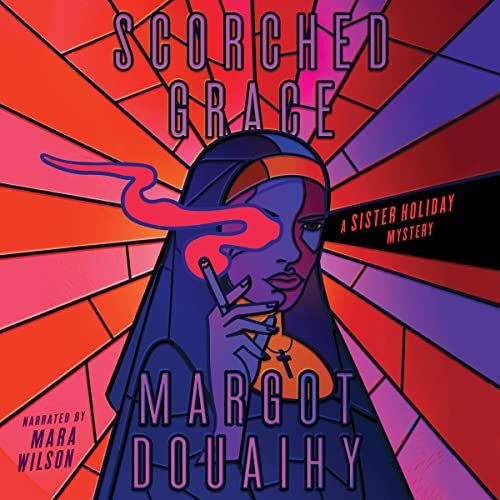 Scorched Grace by Margot Douaihy, Performed by Mara Wilson
Former child star Mara Wilson narrates this hard-boiled mystery novel about Sister Holiday, a queer nun determined to get to the bottom of who is setting fire to buildings around town. She weathers through the New Orleans heat, often having to confront her own dark memories of a past she'd rather forget. Wilson's performance is spot on, capturing Sister Holiday's personality to perfection.
Victory City by Salman Rushdie, Narrated by Sid Sagar
In 14th century Southern India, Pampa Kampana, a 9-year-old girl who has just witnessed the death of her mother, is blessed by a goddess, becoming her vessel to usher in a new era for Victory City. At the instruction of the goddess, Pampa Kampana works to make the city a better place for women over the centuries. Sid Sager performs this sprawling novel, helping listeners keep track of details with her precise performance, using various voices and clearly narrating paragraphs of exposition.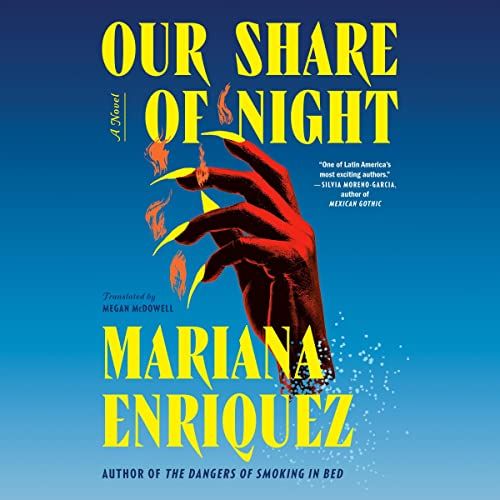 Our Share of Night by Mariana Enriquez, Translated by Megan McDowell, Narrated by Frankie Corzo
Frankie Corzo performs this sweeping novel by Mariana Enriquez. Gaspar and his father struggle to continue their lives after the death of Gaspar's mother. To try and work through their grief, they travel to Gaspar's mother's homeland where they find that her family was part of a cult. As the tale unwinds, Corzo's narration captures every tense moment and every plot twist, creating an intense atmosphere of this lengthy story that's well worth the effort. Corzo will have you hanging on her every word.
---
If these audiobooks are anything to go by, we are in for even more incredible audiobooks throughout the rest of 2023. For even more audiobooks, check out "10 of Libro.fm's Most Preordered Audiobooks for Winter 2023" and "10 Audiobooks Perfect for Spooky Season".