The Bestselling Fantasy Books of All Time
Let's look at the 10 bestselling fantasy books of all time— as well as 10 other fantasy stories that deserve this title.
I think most of us are vaguely familiar with the bestselling fantasy books of all time. After all, to be bestsellers they have to be pretty popular. But I've also found that the most well-known fantasy bestsellers tend to be middle grade or YA. That means books like Twilight, The Chronicles of Narnia, The Little Prince, The Hobbit — maybe even The Wizard of Earthsea — are the first ones that come to mind. But I won't talk about those books today, because for this list I've decided to focus solely on adult titles!
Before we jump into the list, I want to point out that the publishing industry is still overwhelmingly white. We've certainly seen improvements, and campaigns like #BlackoutBestsellerList have helped more authors of color take over bestseller lists, but the #PublishingPaidMe hashtag that took over Twitter in 2020 showed just how biased publishers still are when choosing which stories to invest in. All that is to say that when looking at the bestselling fantasy books of all time, basically all of them are written by white authors. 
That's why I have decided to chop this list into two. The first half will take a look at the bestselling fantasy books of all time focusing on sales numbers. That section will be grouped by series rather than individual books. The second half will be dedicated to fantasy books written by authors of color that have been featured on bestseller lists — and that I hope one day will also become bestselling fantasy books of all time.
Without further ado, let's take a look at these 20 amazing fantasy books!
Bestselling Fantasy Books of All Time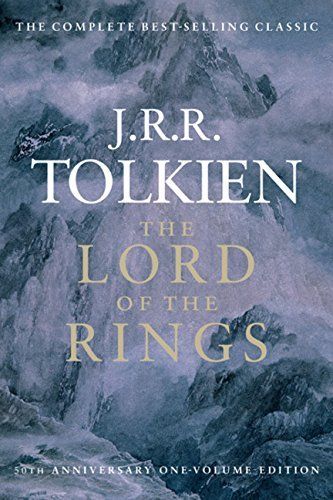 First book: The Fellowship of the Ring
Published in: 1954 
Copies sold: +150 million
You probably guessed it, but the bestselling fantasy series of all time is also the best-known one! Tolkien's Lord of the Rings trilogy is a classic, and plenty of people love its lush world-building and adventurous plot. If you're not that familiar with the story, it follows a hobbit named Frodo and his companions on their journey across Middle-earth and their quest to destroy the One Ring before the evil Sauron gets ahold of it.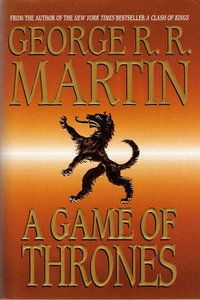 First book: A Game of Thrones
Published in: 1996
Copies sold: +90 million
It's probably no surprise that A Song of Ice and Fire is the next series on this list! George R.R. Martin's epic fantasy series is full of political intrigue — and so many fans are keen on finding out how it ends. The first book begins when Lord Eddard Stark is summoned to King's Landing as the new Hand of the King. But what he finds there is that everyone is scheming for power, and tragedy and betrayal awaits him and his family at every turn.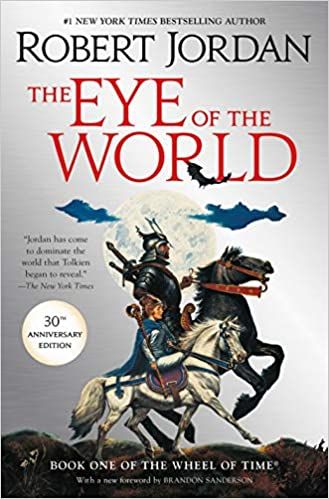 First book: The Eye of the World
Published in: 1990
Copies sold: +90 million
The Wheel of Time is another super popular and beloved fantasy series. It was actually concluded posthumously by Brandon Sanderson, who helped write books 12–14 based on Jordan's notes. This bestselling fantasy series begins with The Eye of the World, and it follows Moiraine Damodred as she continues her quest to find the chosen one. This takes her to Emond's Field, where she persuades Rand al'Thor and his friends to join her fight against The Dark One.
Discworld by Terry Pratchett 
First book: The Colour of Magic
Published in: 1983
Copies sold: +80 million
The Discworld series is so big: it is made up of 41 books that follow different characters and storylines. No wonder they're some of the bestselling fantasy books of all time! The Colour of Magic kicks off wizard Rincewind's adventures. In it, he is hired by a naïve tourist named Twoflower as a guide. Twoflower is actually an insurance agent for the Agatean Empire, and Rincewind will have to protect him at all costs lest his death provoke an invasion.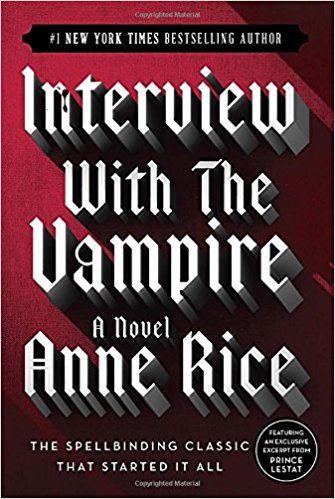 First book: Interview with the Vampire
Published in: 1976
Copies sold: +80 million
Moving on to a different kind of fantasy, Anne Rice's Vampire Chronicles has earned its place as one of the bestselling fantasy books of all time. The story begins with the beloved Interview with the Vampire, which tells the story of a vampire named Louis. He was actually turned by Lestat — the series' most famous character. Sometime after his unwilling introduction to the vampiric lifestyle, Louis finds a child named Claudia and is so taken by her he turns her into a vampire as well. Their search for belonging will take them around the globe, but finding other vampires may be more dangerous than they ever imagined.
First book: The Gunslinger
Published in: 1982 
Copies sold: +30 million 
Stephen King may be popular for his horror stories, but his fantasy books are bestsellers as well! The Dark Tower series follows Roland of Gilead, a.k.a. The Gunslinger. In a western-inspired parallel world, Roland is on a quest to catch the enigmatic Man in Black. Relentless in his pursuit, he travels across the desert and one of the many people he meets is the "Kid from Earth" called Jake — who will be his companion on this adventure.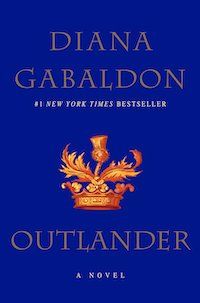 First book: Outlander
Published in: 1991
Copies sold: +26 million
Diana Gabaldon's historical romance series depends on its fantasy elements and it has grown quite popular over the years. The story begins in 1945, when Claire Randall visits the Scottish Highlands with her husband on a second honeymoon. But when she walks through a standing stone, Claire is hurled back in time to 1743. And it won't be long before the gallant Jamie Fraser wins over her heart.
First book: Wizard's First Rule
Published in: 1994
Copies sold: +25 million
Terry Goodkind's bestselling epic fantasy series is made up of 15 books, the first one being Wizard's First Rule. It follows the story of Richard Cypher, who is trying to solve his father's murder. This leads him to meet a mysterious woman named Kahlan — and the two of them team up to find these magical boxes that might help stop the evil lord Darken Rahl from becoming all-powerful.
Mistborn by Brandon Sanderson
First book: Mistborn
Published in: 2006
Copies sold: +10 million
The Mistborn series is one of the more recent bestsellers on this list, but Sanderson has quickly made a name for himself with his unique fantasy books — and these are his most popular ones. The story begins with a man named Kelsier. He has the powers of a Mistborn, and can use metals in order to get magical abilities. He's also a cunning thief planning what seems like an impossible heist. Enter his new apprentice Vin. It turns out she's a Mistborn too, and she might be the key to his success.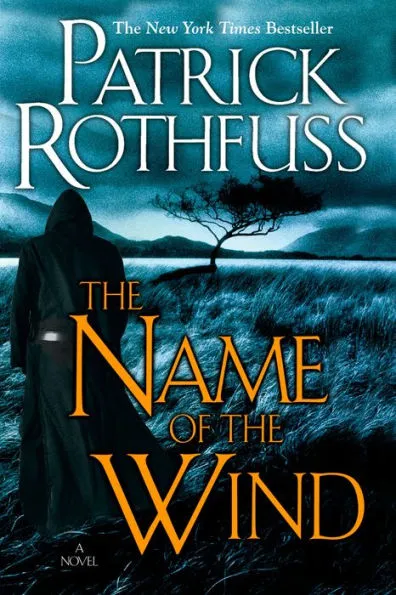 First book: The Name of the Wind
Published in: 2007
Copies sold: +10m
Is this trilogy (in)famous because there hasn't been a hint of book #3 in years? Yes. But it's also quite the bestseller despite its lack of conclusion. The story begins with an older Kvothe. He's hiding as an innkeeper, despite his past as a skilled magician and musician. We don't really know how he went from being the most notorious wizard the world had ever seen to running this small, secluded inn. But when a storyteller discovers who he is, Kvothe decides to tell him his life story full of love, music, magic, and betrayal.
10 More Bestselling Fantasy Books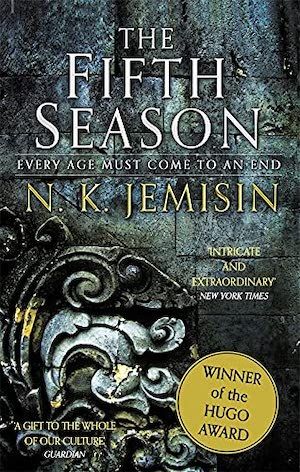 Indiebound bestseller
Series: The Broken Earth
The Fifth Season is such an amazing fantasy book and I cannot wait for it to become an all-time bestseller! The story begins when a powerful orogene breaks the world in half, threatening to cause the worst Fifth Season in the history of the Stillness. In other words, the world is ending. In this context we get to see the lives of three different women. Essun, whose husband just murdered their son for showing orogene powers. Damaya just found out she is also an orogene, and her family has sent her to the Fulcrum to be trained. Last but not least there's Syenite, a Fulcrum trainee.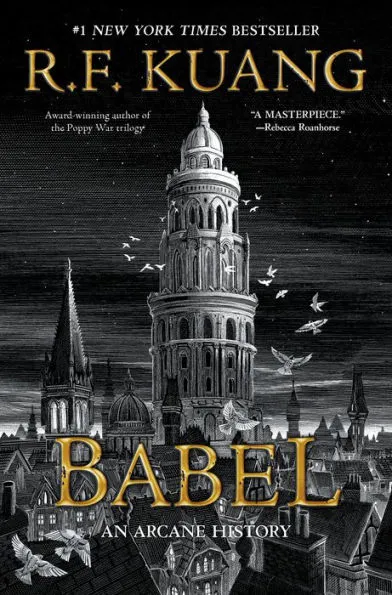 NYT bestseller
R.F. Kuang's bestselling historical fantasy is an impressive exploration of colonialism, language and academia. Set in an alternate 1800s, the story follows an orphan named Robin who was taken from his home in Canton to become a translator for the British Empire. Professor Lovell trained him from a young age so Robin could join the ranks of Oxford's Institute of Translation, a.k.a. Babel. And once he gets there, Robin starts to realize that this seeming utopia is anything but — and that sometimes it takes violence to enact change.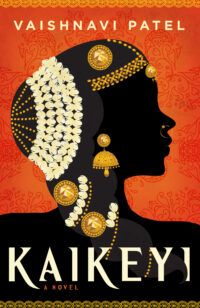 Kaikeyi by Vaishnavi Patel
NYT bestseller
Next comes an unforgettable reimagining of the vilified queen from the Ramayana! This book tells the story of Kaikeyi, the only daughter of the kingdom of Kekaya. She grows up as an overlooked princess, and despite not being particularly close to her parents, it comes as a shock to Kaikeyi when her father banishes her mother. Kaikeyi seeks comfort in the texts she used to read with her mother, and that's where she learns she carries great power within her — a power that will turn her into a great warrior, diplomat, and queen.
National bestseller
The Inheritance of Orquídea Divina is a magical family saga that is absolutely unputdownable. The story follows the Montoya family, who have grown up used to their matriarch Orquídea's eccentricities and her house's penchant for magic. But one day, Orquídea surprises everyone by inviting them to her funeral, in which she turns into a tree. The Montoyas are left with even more questions — and seven years will pass before danger lurks closer and the answers are finally at hand.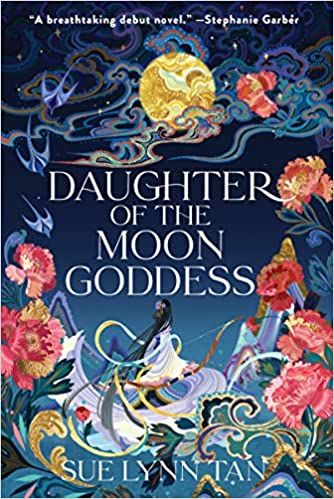 Publisher's Weekly bestseller and Sunday Times bestseller
Series: Celestial Kingdom
We're moving on to an adventurous fantasy romance inspired by the legend of the Chinese moon goddess. This book follows the story of Xingyin, who has grown up in the moon hidden by her mother Chang'e. The Celestial Kingdom doesn't know of her existence, until her magic flares and Xingyin is forced to flee her home. She actually winds up in the middle of the Celestial Kingdom itself, and even befriends Prince Liwei. The two of them grow and learn and train together — but Xingyin hasn't forgotten her mother and she'll do anything to save her from her confinement.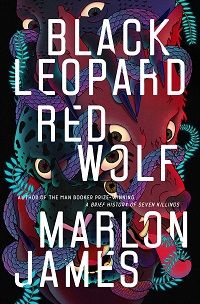 NYT bestseller
Series: The Dark Star
Black Leopard, Red Wolf is a dark and deeply imaginative fantasy novel that draws inspiration from African history and mythology. The story follows a mercenary named Tracker who is hired to find a boy who disappeared three years ago. Tracker usually works alone, but this time he breaks his rule and joins a ragtag team of unusual characters — which includes a shapeshifter named Leopard. Together, they will look for the missing child, a task easier said than done.
National bestseller
The next book is a beautiful fantasy story written by Nobel Prize winner Kazuo Ishiguro. The Buried Giant is the story of an elderly Briton couple named Axl and Beatrice. They suffer from a selective amnesia they call "mist." This amnesia actually affects everyone in the post-Arthurian England the story is set in. Nevertheless, they're sure they used to have a son. With that certainty, Axl and Beatrice set out on a quest to the next village in hopes of finding him.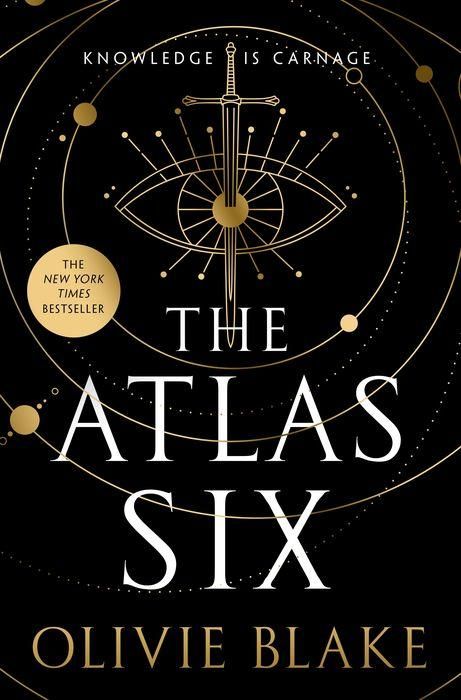 NYT bestseller
Series: Atlas
Next comes The Atlas Six, a dark academia fantasy novel that went viral on TikTok. The story follows this year's candidates to join The Alexandrian Society. They are magicians and keepers of the world's lost knowledge, and each year they let five new people join their ranks. This year's candidates are Libby Rhodes, Nicolás Ferrer, Reina Mori, Parisa Kamali, Tristan Caine, and Callum Nova. The six of them will have to prove themselves to join the Society — or die trying.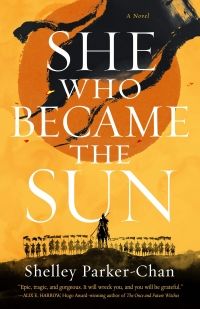 International Bestseller
Series: The Radiant Emperor
She Who Became the Sun is a wonderful literary fantasy that reimagines the rise of China's Ming Dynasty. The story follows a girl who is destined for nothingness while her younger brother is destined for greatness. But her whole life changes when her father is murdered and her brother dies of grief. With them gone, she is desperate to survive. So she takes her brother's name and his fate — and thus becomes the monk Zhu Chongba. At the monastery and later with a rebel group, Zhu learns that she is capable of anything to get what she wants.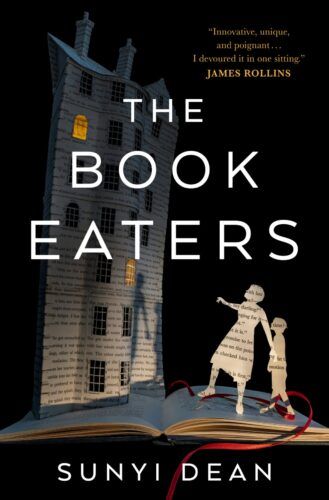 International bestseller
Last but certainly not least comes a darker fantasy novel that is absolutely worthy of its bestseller status. The Book Eaters follows Devon. She is part of The Family, a clan of book eaters that feast on stories. Devon grows up with a steady diet of fairytales and cautionary stories — while her brothers feast on adventure and courage. The clan dictates Devon's path, but her whole life is turned upside down when her son is born — because he feeds on minds instead of words.
---
Now that we've gone through some of the bestselling fantasy books, check out our picks for the best fantasy novels of the last 10 years. Want more? Take a dive into our Sci-Fi/Fantasy Archives for all kinds of quizzes, lists, essays, and general bookish content!